As you consider a spring getaway, make sure to take note of one of the country's best-kept secrets, 
The Blackberry Farm
 located in East Tennessee. The 4,200-acre private estate in the foothills of the Great Smoky Mountains is surrounded by lush green scenery, unparalleled luxury, Southern hospitality and gourmet cuisine. The Blackberry Farm is actually a family home that opened its doors to vacationers and foodies about 30 years ago. Since then, the luxury resort has gained accolades from Bon Appetite (#1 Resort for Food Lovers), Travel+Leisure (#1 Resort in the Continental U.S. and Canada), and Andrew Harper's Hideaway Report (#1 Food & Wine Resort in the World), among many others. As the season shifts to warmer days and blossoming gardens, families can enjoy nature's bounties with serene atmosphere, outdoor adventures, and farm to table dining.
Here are ten reasons to visit The Blackberry Farm this spring.
1. Hike in The Smoky Mountains: Sign up for a guided hike at the concierge desk that will take you through Blackberry's forests that backs up to the Great Smoky Mountains. Here you can see the vibrant colors of the park, wild waterfalls and enjoy its great diversity of plant and animal life. March is when migrant birds return home to East Tennessee's cool forests. Bring your binoculars and camera, as bird experts guide you through the misty cool morning.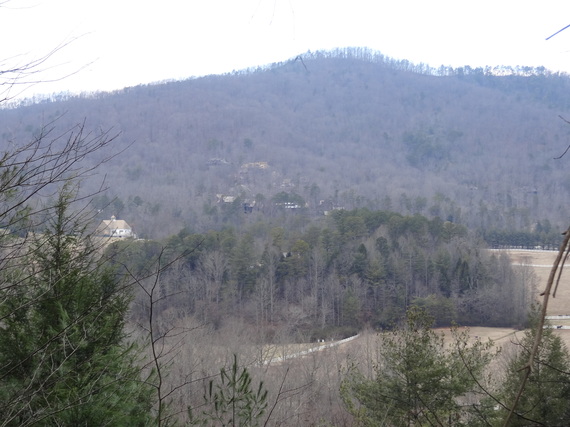 2. Romance in Luxury: The Farm's rustic looking private cottages are decorated in modern American design complimented by regional influences. Classic furniture, heavenly feather beds, sumptuous linens, oversized soaking tubs, personal fireplaces, and exquisite in-room wine bars create a warm ambiance. Spend some quality time sipping champagne with your loved one, while lounging in your open-air patio surrounded by the fresh mountain breeze, followed by a romantic horse drawn carriage ride across the property.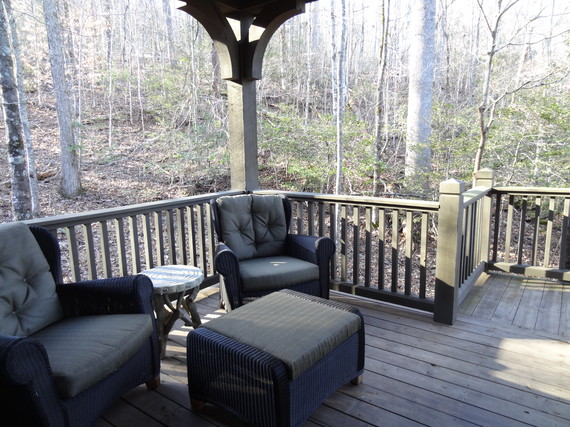 3. Eat the Bounties of The Season:
 Blackberry prides itself at being a working farm, which means many of the ingredients you see on the menu are sourced from right outside the dining room window. There is a bakery, butchery, dairy, creamery, salumeria, honeyhouse and a preservation kitchen on premise. James Beard award nominee for Best Chef Southeast, 
chef Joseph Lenn
, leads the Barn restaurant, which serves seasonally inspired 
Foothills Cuisine
 — classic southern dishes that are refined with modern twists, along with an impressive collection of limited editions, vintage wines.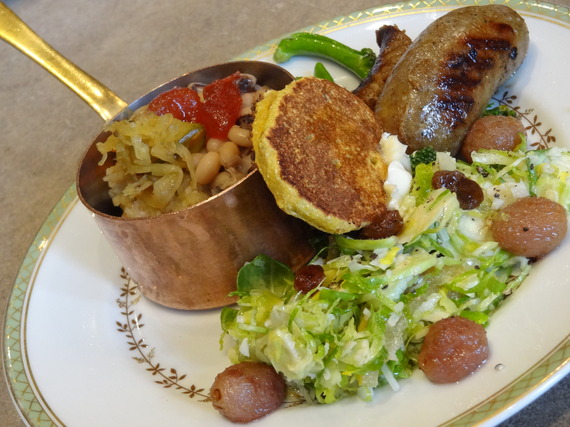 4. Find Your Balance: The Blackberry Farm offers ongoing Wellness Boot Camps that include guided hikes, Earth walks, workouts, and yoga and meditation classes with personal trainers. For those looking for a more pampering experience, try the invigorating exfoliation, four hands massage or hydrotherapy at the Wellness Center and Spa.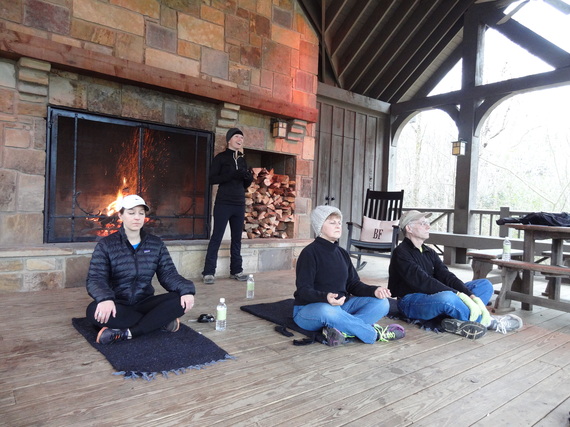 5. Canoe The Mountain Lakes: Spring is a great time to abandon those long johns and step into a canoe or kayak with a paddle splashing through cool waters. The waters of Panther and Abrams Creek, and the wetlands of Citico are great for an easy canoe while closely observing osprey and bald eagle hunting for prey.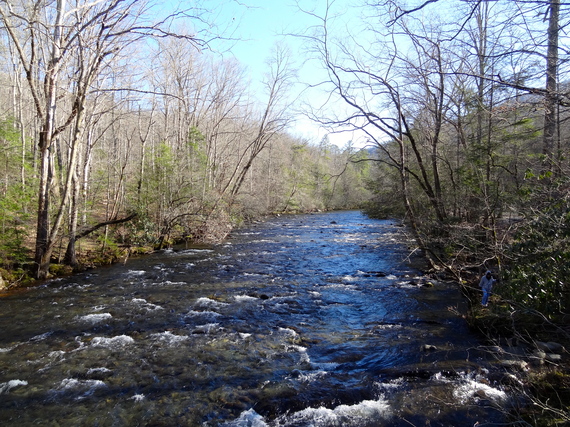 6. Play in The Living Room: A perfect family vacation is when you can do activities together and enjoy each other's company. The Blackberry Farm's Main Living Room was designed strictly with this in mind. It is a place to gather, grab a drink, read a book or play games. And if you need a little more motion, swing from deep-rooted trees or rock in old white chairs while soaking in the views of the manicured gardens, feeding pond and hills beyond.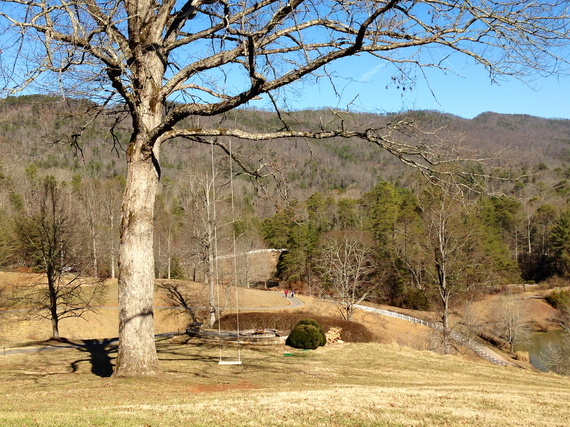 7. Get Your Green Thumb On: Whether you are looking to start your own garden, or just want to get your hands in the dirt, Garden Manager, Jeff Ross is always welcoming of guests getting involved with the Farm's ongoing planting, seeding, weeding and harvesting. He can be found tending heirloom variety of beans, pickling cucumbers and preserving okra seeds for the next season. He is enriched with deep knowledge of Appalachian farming and can tell you practically anything about origins of cuisines.
8. Rock Climb For an Eagle's View: If you ever wanted to start rock climbing like a pro, take a rope safety and climbing techniques class, or join one of the challenging courses. The adventures take you to the high cliffs of Chilhowee Mountain from where you can enjoy peaceful mountain scenery.
9. Become a Food And Wine Epicurean:
 The culinary journey does not stop in the kitchen. The Blackberry Farm offers daily cooking, preserving, wine tasting and beer making classes. The Barn boasts a cooking school facility where a number of epicurean events take place throughout the year. Learn to prepare a farm-to-table meal, spend time with a renowned cookbook author, or get inspired by distinguished guests from the culinary and wine world. The 
food and wine events
 at Blackberry are rated some of the best in the country.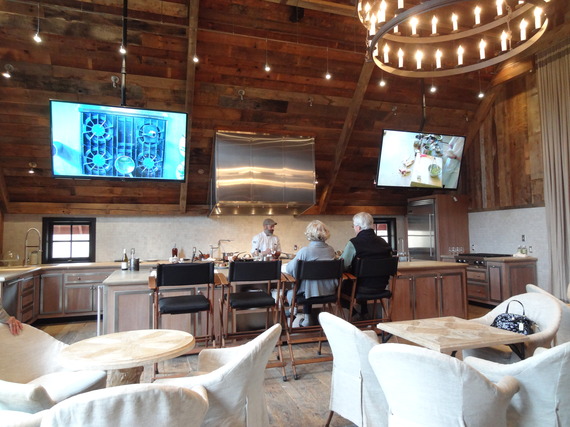 10. Tour De Smokies:
 Take a journey through the scenic byways and mountain climbs of the Smokies on 
Tour de Smokies Spring
, a special event that will takes place from March 30 to April 2, 2014. It features former pro and top cycling Coach Robbie Ventura, TV personality and former professional Cyclist Bob Roll and Wine Importer Todd Mathis. Along with cycling, you will also get to enjoy educational seminarsand special meals featuring rare wine pairings.
~ Story and photography by Sucheta Rawal. All rights reserved.